QuickBooks Online: Send Time Entries to QuickBooks
Once you've authorized Tick in your QuickBooks account, you're ready to push your time entries into QuickBooks. You can push all your time entries, or just a subset of your time entries, into QuickBooks.
Click on the Reporting tab in Tick. From this page you can run various reports to filter your time entries to a select group. Read more about filtering in our Reports User Guide.
You can verify that you've run the correct report by clicking Print View or by drilling down into the projects. Then click the Export QuickBooks link to push your time entries into your QuickBooks Online account.
Tick will verify the entries that you're sending to QuickBooks Online. Entries will only be pushed if they can be connected to an existing QuickBooks user. If you're missing some time entries you'll want to connect your QuickBooks Online users.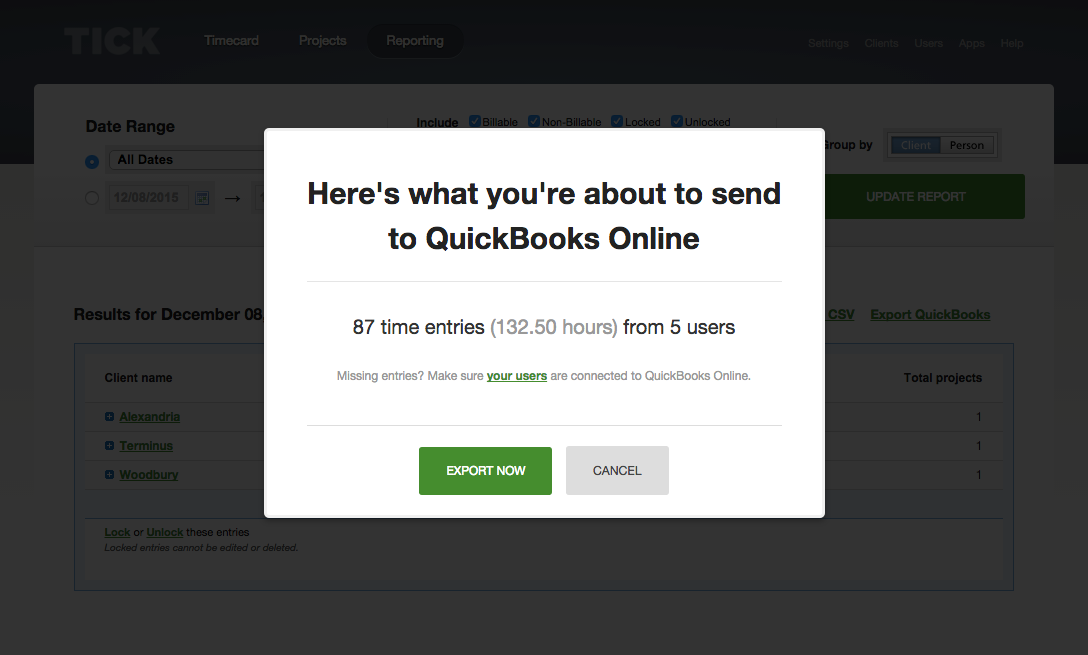 Once you click Export Now. Tick will send your time entries over to QuickBooks Online.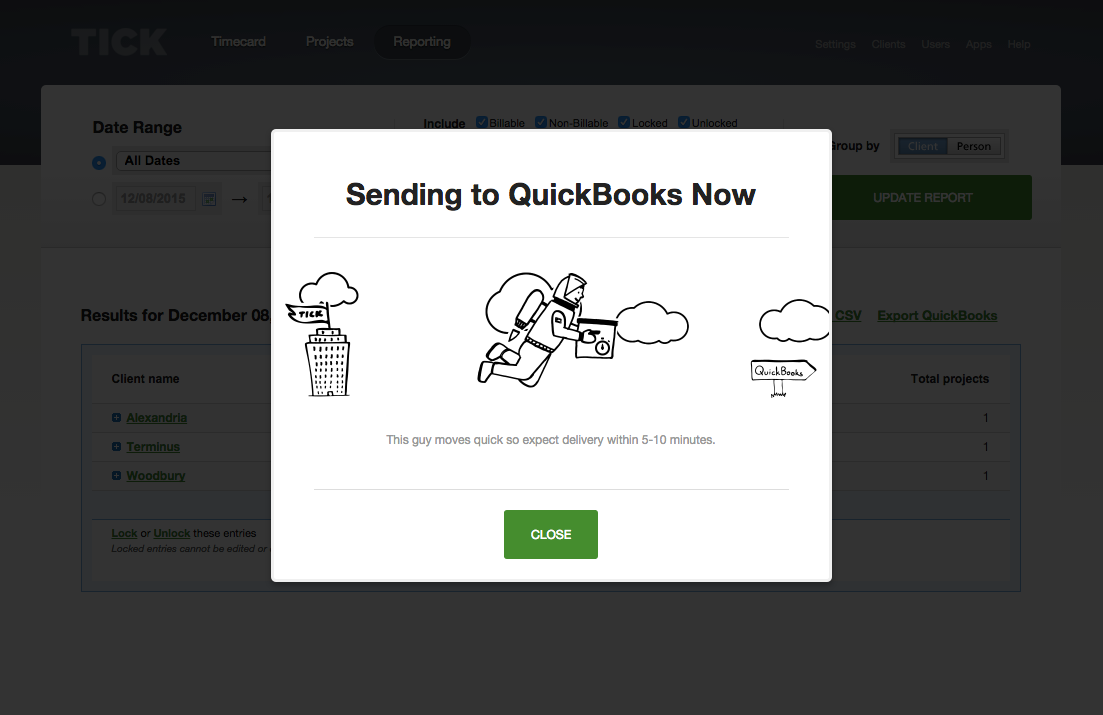 Note: Tick will Lock the time entries that you push to QuickBooks Online to give you visibility as to which time entries have already been pushed to QuickBooks. Additionally, Tick won't allow you to push the same entry to QuickBooks Online multiple times, so you won't accidentally double bill your clients.