Google Chrome Extension Time Tracker
With Tick's time tracker for Google Chrome, time tracking has never been easier. Log time entries and run timers from Chrome while you work. Whether you're responding to emails, in an online meeting, or posting updates through Basecamp, your timecard is just a click away with Tick for Chrome. Follow these steps to install it from the Chrome Web Store.
Installation
Installing a Chrome extension is a breeze, and once you're done you can track your time directly from your Chrome browser.
First, head over to the Tick Time Tracking extension page in the Chrome Web Store. Click Free > Add and your Chrome browser will install the Tick extension.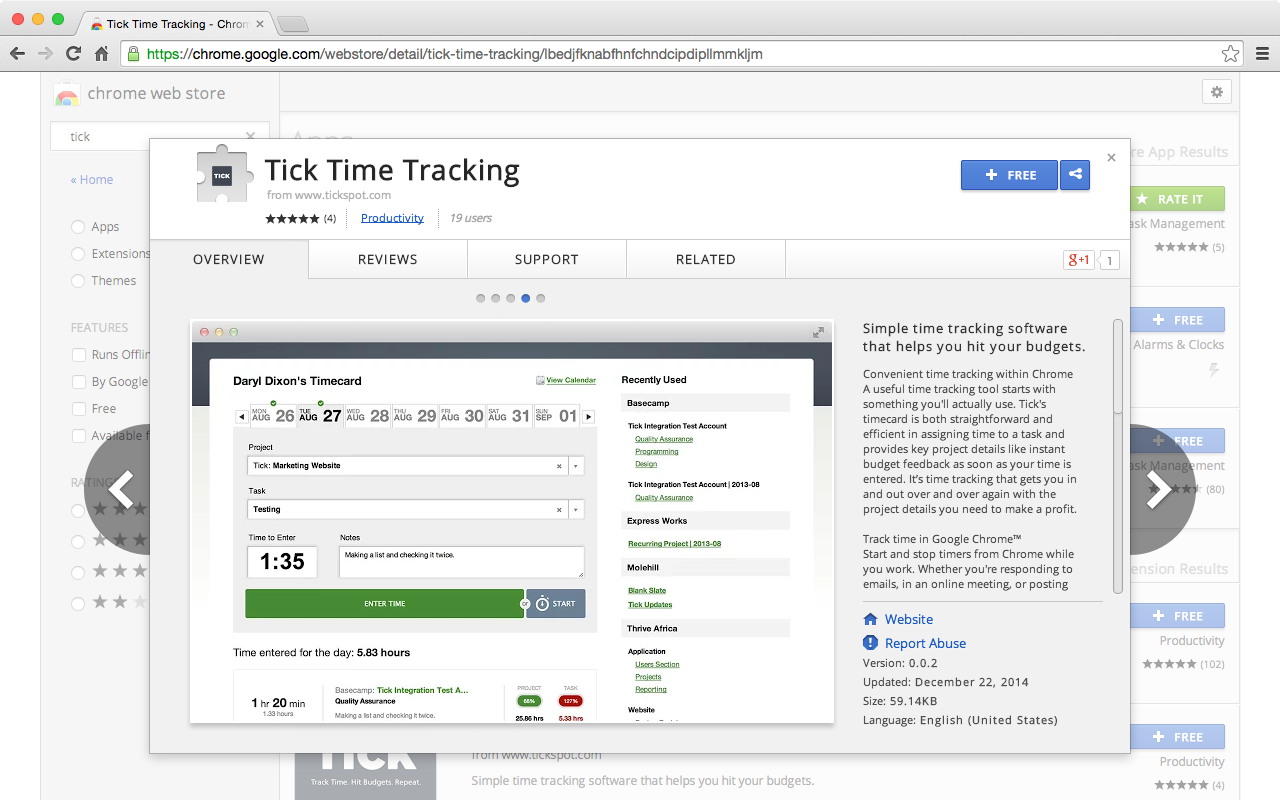 When you see the Tick icon at the top right of your browser window you're done; the extension has been installed. It's that easy!
Login & Logout
To Login, just click the Tick icon to open the extension. Login with your Tick account details. If you don't have a tick account you can sign up for one at Tickspot.com
To Logout, open your Tick account in your browser and click Logout at the top right.
New entry
To start a new entry click the Tick icon and then click New Time Entry.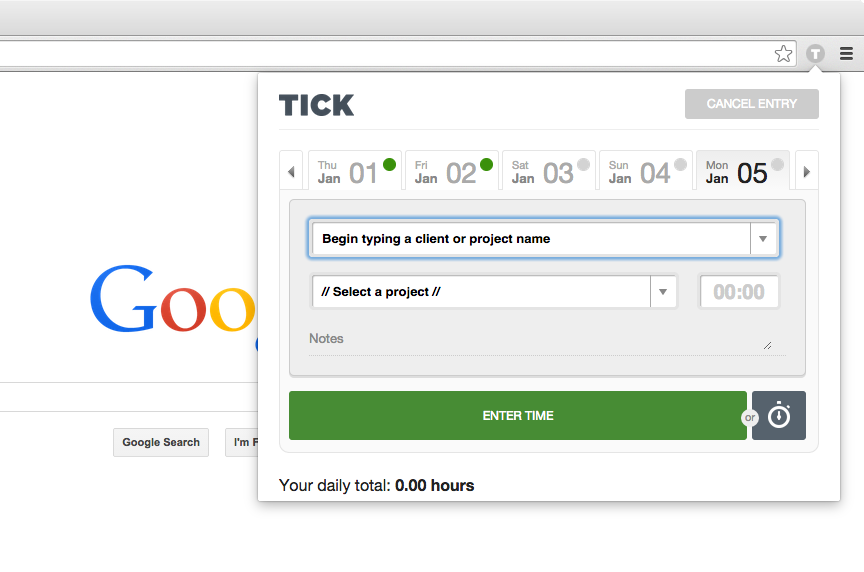 Select the project name and a task from the drop downs. Then you can either manually input your time or start a timer.
If you manually input your time, click Enter Time and you're done! The time entry has been logged to your account.
If you start a timer it will track your time until you're ready to submit the entry. The timer will continue to run even if you change tabs or exit Chrome. When you're done, just click Enter Time and it will be immediately logged.
Edit a time entry
You can also edit time entries directly from the Chrome extension. Click on any date that has a time entry entered. When you click a date the extension will show all the time entries for that specific date.
To edit a time entry, hover over the entry you'd like to edit and click Edit. After you've made your changes, click Update Time Entry and you're done!