Creating a New Client in Freshbooks
When creating an invoice, Freshbooks will attempt to match your Client's name in Tick with a client in their system. If they can't find an exact match, you'll receive an error:

In some instances, you'll want to change the client name in Tick to match one you already have in Freshbooks. To learn how to do this, see this help article: Adding a Client
To add a client to Freshbooks in order to match one in Tick, follow these steps:
Log into your Freshbooks account.
Go to "People" and "Clients"
And click on "+ New Client."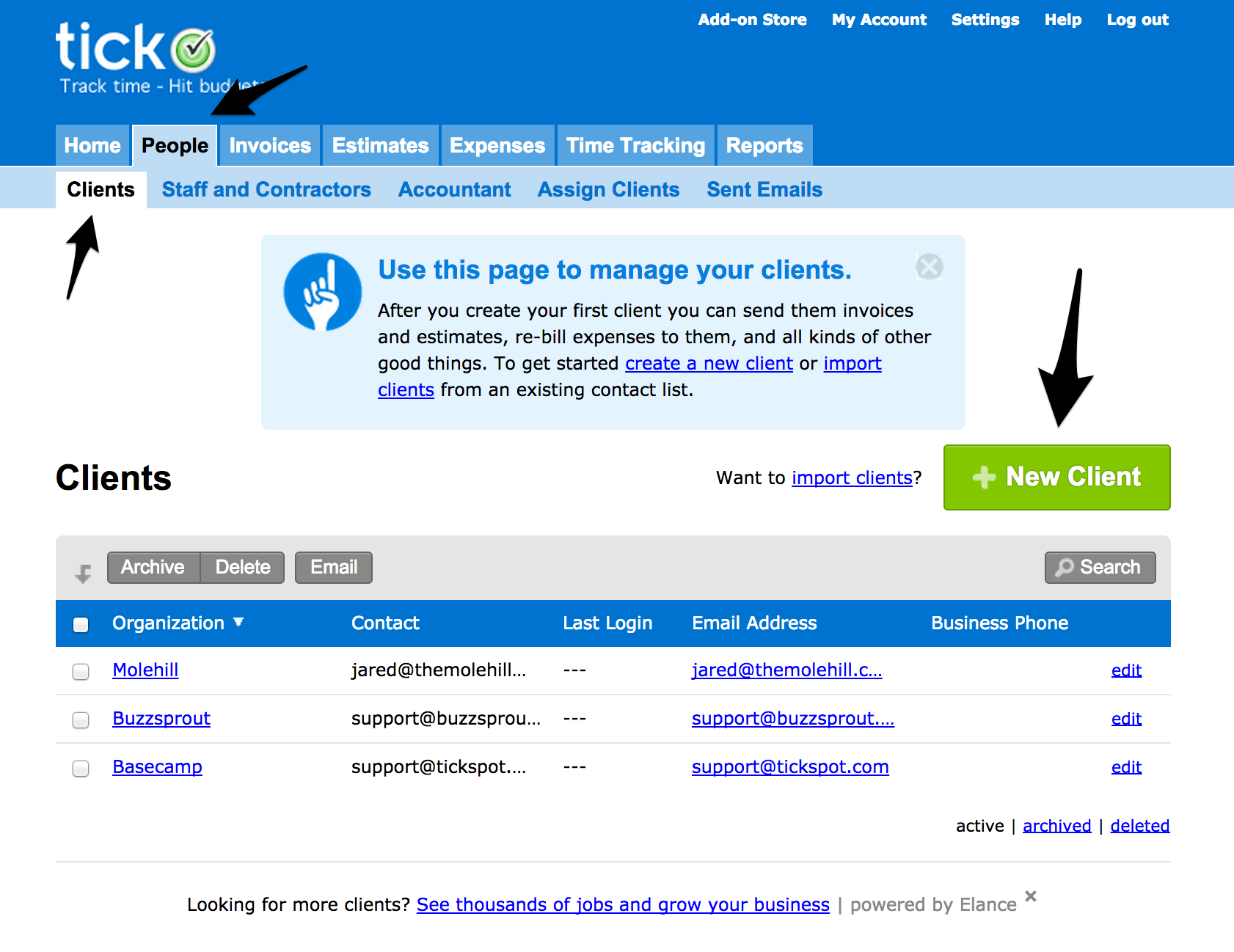 Fill out the client's information and hit save.
For the final step, return to the error message in the Tick add-on and click "Re-submit Invoice"