Tick now Integrates with QuickBooks Online
Create Invoices, Run Payroll, and More
We're excited to announce Tick's new integration with QuickBooks Online - the #1 rated cloud accounting software in the world.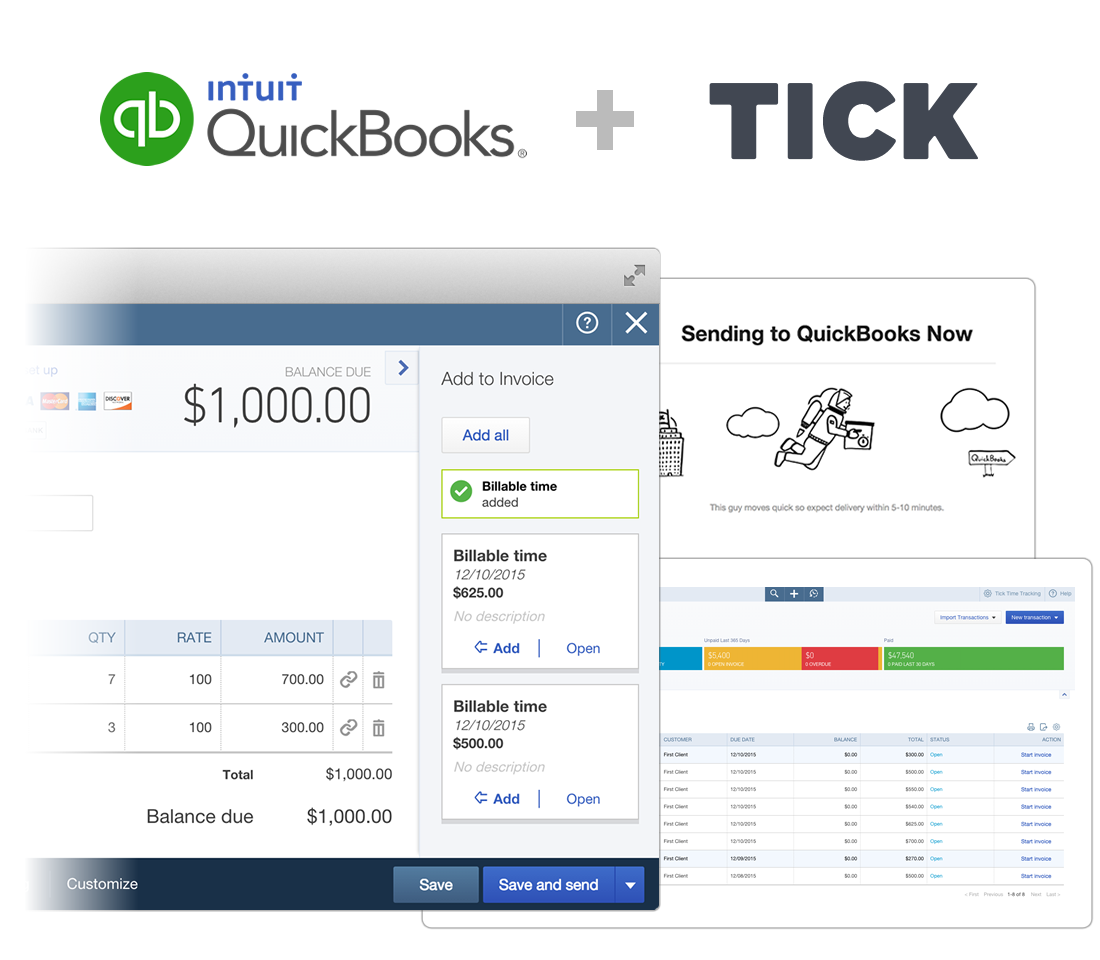 Tick can now push your time and billable rates to QuickBooks Online. Time entries pushed from Tick become native QuickBooks entries, allowing you to create invoices, run payroll, and more.
See how to setup QuickBooks Online integration
Import people from QuickBooks
Save time by importing your team from QuickBooks. Tick will automatically detect which users have already been added to Tick so you don't have to.